The Bodensee Players Fall 2017 Production was two one act plays:
"What Brutes Men Are"
by Constance Cox
and
"Babysitting Calvin"
by John H. Newmeir
They were presented on November 22nd to November 25th in the Casino Theatre.
These amateur productions of "Babysitting Calvin" and "What Brutes Men Are" were presented by special arrangement with SAMUEL FRENCH, LTD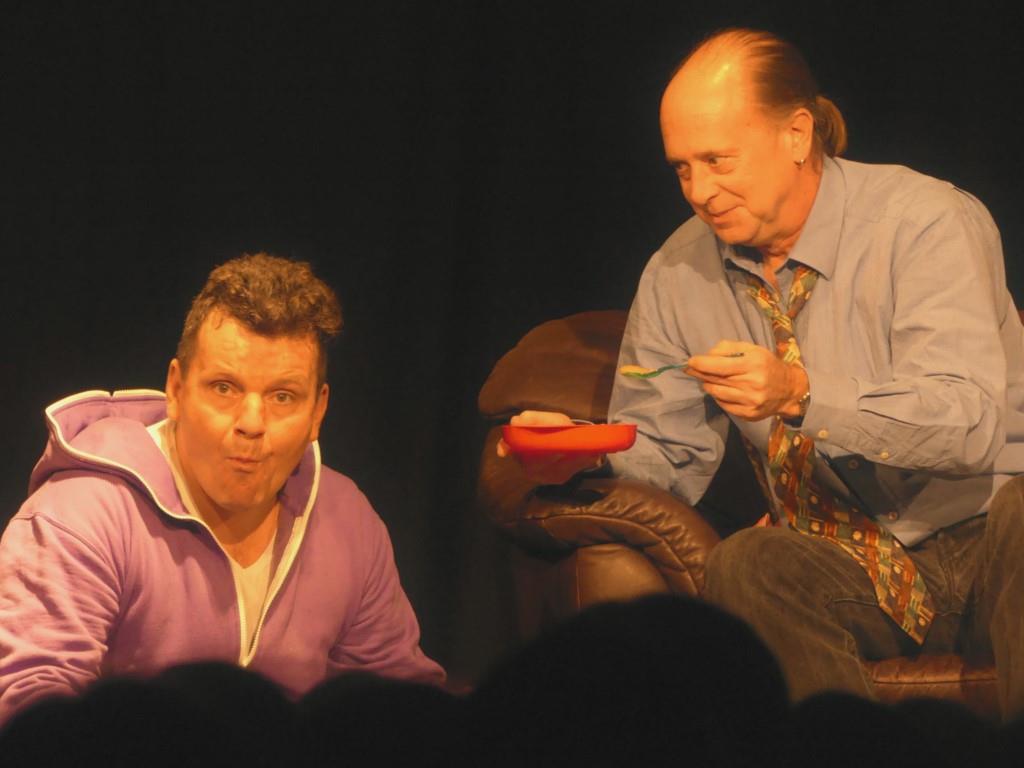 Pictures
Click thumbnail to open slide show.
Open thumbnail link in new window to download full image.
Cast
What Brutes Men Are
Janet
Stephanie Kretschmer
Mildred
Andrea Leute
Carol
Maren Matthes
Linda
Anne Saunders
Director/
Producer
Sharon Hainer
Babysitting Calvin
| | |
| --- | --- |
| Calvin | Mathias von Alberti |
| Laura | Penny von Alberti |
| Bob | Allen Hainer |
| Donna | Franci Weber |
| Katie | Maren Matthes |
| | |
| Director | Steff Kretschmer |
Synopsis
What Brutes Men Are
by Constance Cox

Babysitting Calvin
by John H. Newmeir

Three women meet in a small hotel and through casual drinks in the lounge find that their lives have been centred on the same brutish manipulating man. A long-time employed crusty waitress of the hotel is vastly put out by the continuing demands exacted upon her by the lounge guests. Eventually the long-suffering wife, the newly-dependent young woman, and the man's mother find the strength in themselves to begin planning for a more pleasant man-free future.
Calvin, a ten-month old baby (acted by an adult), can still remember his previous life when he was happily married to Laura, despite the constant attentions of his womanising friend, Bob. Calvin will lose his blissful memories when he reaches his first birthday - or speaks - so he determines nothing will make him talk! When his single parent mum is persuaded by her sexy friend Donna to go out for the evening, he learns that his babysitter is none other than Laura! Alas, she has brought along a friend - lecherous Bob. Calvin sets about thwarting Bob's licentious desires using every trick known to babies. Can Calvin prevent the unthinkable happening... without uttering a word?

Impressum Datenschutz
© 2023 Bodensee Players